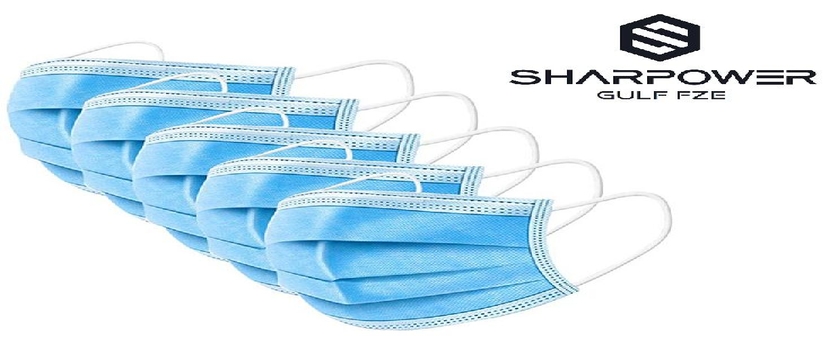 Face masks such as surgical masks, 3 ply clinical face masks, procedural masks and N95 respirators, all are different personal protective tools which are exclusively used for reducing the transmission of harmful particles. Such particles are usually airborne which means they can be spread through air or any aerosol liquids from a host who is infected. These face masks are helpful against different types of environment hazards too.
In this article, you will get many more information on face masks and their effectiveness.
3 ply face masks are meaningful to use?
Usually N95 respirators are running on shortage now and thus all the disposable 3 ply face masks exporter concerns have introduced this particular type as its most suitable alternative. But, is this really worthy?
The CDC (Centers for Disease Control and Prevention) have not suggested common people wearing N95 respirators just for the purpose of protecting themselves from any airborne infections or respiratory diseases.
In this scenario, the most suitable and easy available substitute for the N95 masks are 3 ply surgical or procedural face masks.
Here are some discussions on different types of clinical masks and what they offer in compared with N95 respirators.
Face Mask – Medical Definition
Whether you are wearing a face shield or not, wearing a face mask will cover your mouth and nose. It will act as a fluid barrier and increase the filtration efficiency of the face shield. In face masks, face coverings are manufactured with clothes. It can be disposable or not. If it is not disposable, you can wash it.
Clinical Mask – Medical Definition
Surgical or clinical masks are made to cover the entire area from nose to chin. It creates a barrier for the particulate substances and fluids. These are regulated as class II tools and require premarket notice.
These types of face masks are designed and manufactured in such a way that it can protect you while breathing. It is aimed to filter out dust, pollutants, microbes and chemicals from the breathing air, these elements can cause germs and infections to your body. When you buy any 3 ply face mask, you will find it is unisex, so anybody can wear it. Usually these masks are prepared with outer and inner spun bound material. The three layered design is made to offer easy breathing and maximum comfort. So, you can comfortably wear it for an extended period of time.
The filter of the mask is prepared with melt blown substances in such a way that these 3 layers can offer reliable filtration and can promote fresh air for breathing. It is also effective on preventing bacterial movements.
What makes these 3 ply clinical face masks best of use is its super soft ear band, light weight and biodegradable features. It fits well to any face size. It is ideal to use by any dentists, doctors, nurses, contractors, exterminators, etc.
Features of 3 ply face masks at a glance:
Use of spun bound material in its outer and inner layer
3 layers to offer utmost safety
Melt blown material is used to make the filter
Unisex
Elastic made soft ear loops ensure perfect fit
Disposable so more hygienic
Lightweight
Biodegrable
Can be used anywhere anytime
Powerful protection
Functional benefits of using 3 ply face masks:
It fights bacteria, germs, dust and other harmful particles
It is free from glass fibre
Easy to breath
Capable of higher filtration
Easily adjusted to nose bar
And, last but not the least, where to buy face masks?
Consider buying disposable 3 ply face masks from any reputed exporter or distributor who has an ISO 9001 certification and his business must be certified with Better Business Bureau.